College Media Association Creates the Frank LoMonte Ethics in Journalism Award
Frank LoMonte, University of Florida College of Journalism and Communications Brechner Center for Freedom of Information director, is being honored by the College Media Association (CMA) with a new award in his name — the Frank LoMonte Ethics in Journalism Award.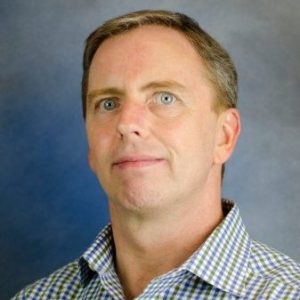 The Frank LoMonte Award will honor journalists, advisers or news organizations that perform in an outstanding ethical manner demonstrating the ideals of CMA's Code of Ethical Behavior. It may also honor especially notable efforts to educate the public on principles embodied in the code or hold journalists ethically accountable for their behavior.
CMA, the nation's largest organization dedicated to serving collegiate media advisers, also awarded LoMonte the Ronald E. Spielberger Service to CMA Award. This award honors a CMA member who has made an outstanding contribution to the organization.
The first recipient of the LoMonte award, which was announced on Oct. 26 at CMA's annual convention, is Ernabel Demillo, former adviser at Saint Peter's University in Jersey City, New Jersey.  According to CMA, "Officials at Saint Peter's removed Demillo from her position as adviser to the student-run newspaper, the Pauw Wow, after she fought university efforts to censor the paper. Her defense of her students' First Amendment rights helped roll back those censorship efforts at the school."
Posted: November 1, 2017
Category: Uncategorized
Tagged as: Brechner Center for Freedom of Information, College Media Association, Franke LoMonte