Janet Coats
Janet Coats is managing director of the Consortium on Trust in Media and Technology at the University of Florida.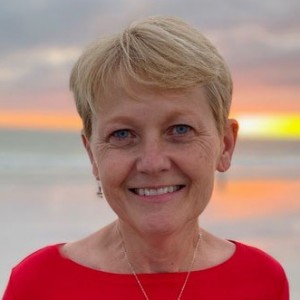 Coats has been at the forefront of the seismic shifts in journalism and information culture over the last 25 years. She's led large multimedia news organizations, done groundbreaking work in civic engagement and reader outreach, and built her own consulting company focused on engagement and sustainability strategies for non-profit and entrepreneurial news organizations.
Coats is the former Executive Director for Innovation and Strategy at the Walter Cronkite School of Journalism and Mass Communication at Arizona State University. In that role, she has oversight of the school's media literacy efforts through its News Co/Lab, the News21 national student reporting program, faculty teaching associates, and grant acquisition for sponsored research.
Prior to joining Arizona State, Coats was founder and CEO of Coats2Coats Consulting in Sarasota, Florida, an independent consulting firm focused on helping clients create relevant content, develop community engagement and outreach strategies, and build business plans focused on both philanthropic and earned revenue. She worked with non-profit newsrooms, both public media and entrepreneurial startups, to develop content strategies, engagement and transparency methodology and revenue diversification approaches.
From 1994 – 2009, Coats held leadership positions at several news organizations, including Senior Vice President of News and Executive Editor for The News Center in Tampa, Florida, and Executive Editor of the Sarasota (Florida) Herald-Tribune. From 2003-2004, she served as Dean of the Faculty of The Poynter Institute, a professional training school for journalists and communications professionals.
Coats served as a Pulitzer Prize juror five times, including as chair of the Public Service and Investigative Reporting juries. She served on the board of the American Society of News Editors, twice chairing the national convention.
Diana Mitsu Klos
Diana Mitsu Klos is serving as senior adviser to the Brechner Center as it undergoes a leadership transition. Contact Diana.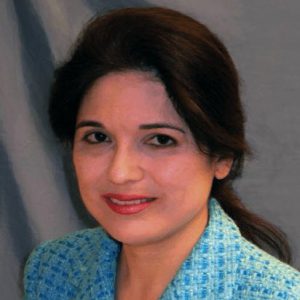 Klos was director of engagement at the Student Press Law Center, where she proposed and negotiated an agreement with Automattic (WordPress) to provide pro bono redesign, free hosting, state-of-the-art security and long-term VIP concierge back-end service for the SPLC.org website. She also focused on partnerships, fundraising, donor database management, editing and leveraging social media platforms.
As executive director of the National Scholastic Press Association/Associated Collegiate Press, Klos oversaw eight annual national collegiate and high school journalism conventions, drawing 100 to 6,500 students and their advisers per event, plus overseeing training and recognition programs.
While senior project director of the American Society of News Editors (now News Leaders Association), Klos devised and wrote grants in support of journalism-education programming. She initiated a two-week training program that nurtured 2,300 high school media advisers; launched the first free national website hosting service for student publications; and created a national online advertising network for them. She also oversaw journalism credibility and international journalism programs.
Klos researched and wrote "The Status of Women in U.S. Media 2013" for the Women's Media Center, which became the template for subsequent annual reports. For The National Security Zone initiative at Northwestern University's Medill School, Klos created and implemented a strategic outreach plan for resources focused on local coverage of defense, security and civil liberties.
She served as adviser to a temporary installation of children's pajamas on the National Mall in Washington, D.C. in 2019 that drew attention to the issue of migrant children being separated from their parents at the U.S.-Mexico border. For "Where Are The Children?" Klos devised strategies for diverse volunteer management, news coverage, permits and logistics.
Klos graduated from the City College of New York, and began her career as a reporter, city editor and managing editor for daily news organizations in New Jersey, Connecticut and New York.
Sara Ganim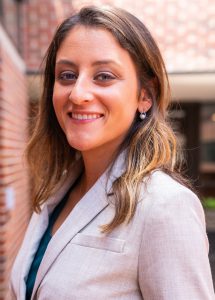 Sara Ganim, Hearst Journalism Fellow, won the Pulitzer Prize for Local Reporting for her coverage of the Jerry Sandusky-Penn State scandal as well as the 2011 George Polk Award in Journalism. That same year, Newsweek magazine named Ganim one of "150 Women Who Shake the World."
Ganim joined CNN as an investigative reporter in 2012. In 2015, she received the Sigma Delta Chi Award from the Society of Professional Journalists for a story exposing questionable admission standards for college athletes. She left CNN to work on a book and on a documentary film project, "No Defense," about the military's role in toxic contamination linked to the use of firefighting chemicals, which has been linked to serious health problems for those exposed. Ganim is a  2008 graduate of Penn State University with a B.A. in communications.
Lila Greenberg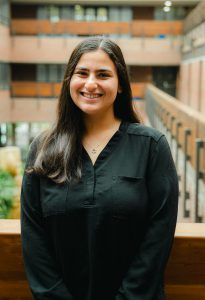 Lila Greenberg is a legal researcher at the Brechner Center and an aspiring law student hoping to begin in fall 2023. Greenberg currently focuses on research that uproots societal issues regarding the First Amendment or Freedom of Information laws. She plans to study Intellectual Property and Media Law. In spring 2022, Greenberg graduated summa cum laude from the University of Florida with a B.S. in Media Production, Management, and Technology, a sociology minor, and a business concentration. Greenberg began at the Brechner Center in summer 2021 as a student research assistant and has been involved in various research projects. She has also completed some brief work with the National Freedom of Information Coalition by writing profile stories on freedom of information champions. Prior to her time at the Brechner Center, Greenberg interned for Mr. 305 Records and worked for Entercom Communications in Miami, implementing her expertise in different sectors of media and communications.