Frank LoMonte Pens Commentary on Student-Athlete Punishment for Silent Protests
Frank LoMonte, director of the University of Florida College of Journalism and Communications Brechner Center for Freedom of Information, is the author of "No, Schools Can't Punish Student-Athletes for Taking a Knee" published on the Education Week website on Oct. 23.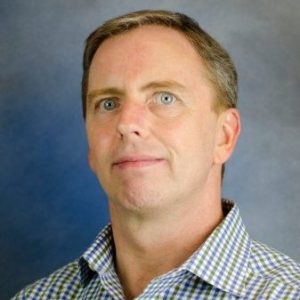 LoMonte comments on the current trend of student-athletes taking a knee during the national anthem. He argues that this silent act of political protest often results in punishment for the athlete, but this is a clear violation of the First Amendment. He states that a government agency cannot take official action in response to constitutionally protected political expression with the purpose of inhibiting future expression.  He claims this violation should be obvious, but punishments continue.
LoMonte is also quoted in "Portland Public Schools Continues to Shroud Records About Educator Accused of Sex Misconduct in Secrecy" published in The Oregonian/OregonLive on Oct. 20.
The article features the response by Portland Public Schools after an exposé  revealed how district officials protected an educator time and again at the expense of children. Additional media coverage has been curtailed since the school district has refused to release more records. LoMonte argues that the district should consider not only if releasing records could jeopardize the outside investigation, but also if secrecy could.
"If you interfere with news coverage, that inhibits the thoroughness of your investigation much more," LoMonte said. "This is an investigation that would not exist, but for journalists' access to public records — so the idea that records have to be withheld from a journalist to advance the investigation is kind of topsy-turvy."
Posted: October 31, 2017
Category: Uncategorized
Tagged as: Brechner Center for Freedom of Information, Education Week, Frank LoMonte, OregonLIve, The Oregonian