UF editors discuss 2023 Student Press Freedom Day
The Brechner Freedom of Information Project is proud to partner with the Student Press Law Center for Student Press Freedom Day 2023: Bold Journalism and Brave Advocacy.
Student journalists across the country practice Bold Journalism and Brave Advocacy every day. But most still aren't afforded their full First Amendment press freedom rights. For Student Press Freedom Day on Feb. 23, student journalists across the U.S. are raising awareness of the challenges they face, celebrate their contributions, and take action to protect and restore their First Amendment freedoms.
Avery Lotz, a senior studying journalism at the University of Florida, is the editor-in-chief of the magazine Atrium. We asked Lotz what a free press means to her:
Journalism survives when journalists persist. Journalism thrives when journalists innovate. Innovation is at the core of bold journalism. You might look at Atrium and think, "What's so innovative about a magazine? It's been done." We innovate through the relationship between our print and digital platforms, through our mission to approach Florida stories from a different perspective with an intentional eye for diversity, and through a drive to introduce students to the art of narrative nonfiction writing.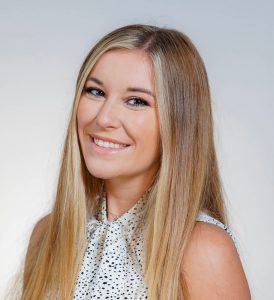 I've carried those goals beyond Atrium to other endeavors as a student journalist, even when writing a 3,000+ word narrative is not a possibility. I advocate for my fellow student journalists every day as an editor, making sure they know the resources available to them and the important steps they can take to tell the fullest story possible, whether that be through public records, multimedia, etc. I believe that brave storytelling is vulnerable storytelling, empathetic storytelling, and open-minded storytelling. We're brave when we embrace the humanity behind stories and do all that can be done to paint the most accurate, in-depth picture we can.
Student journalists do the best storytelling when we accept that we are, in fact, students. We still have so much to learn. But I think the same holds true for professional journalists, though we all sometimes forget to sit and learn. Yes, be brave, be bold, be persistent, but also, be aware you will be thrown into situations as a journalist you could never have imagined. I surfed alongside a source, interviewing her atop our boards. I locked myself in a supposedly haunted jail cell for a story (with a dead camera that had been fully charged the moment before I crossed the threshold of the jail). And, I've sat beside a grieving mother on a park bench as the sun drifted beneath the clouds, though the hours I spent with her felt as if they existed beyond the construct of time. Every time, my heart pounded, and I felt incredibly grateful to my sources — and I told them both of those things.
I aimed to be transparent, and by doing so, we forged an environment of trust, together. I am confident in my skills as a student journalist, but I in no way think I am finished growing. I often remind myself that to walk a mile in a source's shoes, I must ride the wave, sit on the splintered park bench and, yes, talk to the ghosts. Learning is the most exciting part of the job. Not only do student journalists have a unique role in the industry, we also have one that is undeniably important. I've seen peers uncover national stories from our college campus, giving the time and energy that a professional journalist may not have. I've watched peers go after stories that seem impossible — and exceed my expectations every time. I've witnessed peers change lives with their words. In a world constantly inundated with media, student journalists have a unique capability to break through the noise.
Though I'm lucky to have had plenty of classes that have taught me my rights, I still have struggled to implement them at times. I have unanswered records requests that are old enough to be starting preschool, and I've had doors slammed in my face (physically and metaphorically) — but that's all part of the job. For me, knowing my rights sometimes isn't enough. But places like the Brechner Center allow student journalists to feel CONFIDENT about their rights. I've had to learn (and am continuing to learn) to assert my rights as a journalist rather than keep them in my back pocket. They should be a first line of defense, not a last resort.
As the editor-in-chief of the print edition of Atrium, my fellow editors and I spent countless hours reading, re-reading, and re-re-reading our content, checking every fact and communicating with writers non-stop. We made sure to not only be accountable and transparent toward our audience, but we also wanted to protect the covenant we had with sources. This doesn't mean portraying them in a false positive light, but rather, ensuring we told their story with fairness and accuracy. In journalism, I think how we got the story is just as important as how we tell the story. Empathetic storytelling has its roots in empathetic reporting. We must be aware that we provide a service to inform, but that can't be done without the most careful reporting, editing, and re-re-reading possible.
————————————————-
Alan Halaly, a junior studying journalism at UF, is the editor-in-chief of The Independent Florida Alligator and has worked as a reporter and editor. Halaly said:
First and foremost, The Alligator is proof that student journalism can be at the caliber of any journalism that's happening, even at a senior level. Not only do student journalists serve as a watchdog for their peers, but they bring fresh perspectives and ideas that industry leaders often lack. Our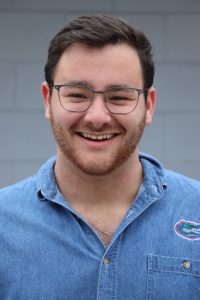 newsroom proved this last semester when I served as Engagement Managing Editor, providing reporting widely referenced across national media when news broke of Ben Sasse's status as the sole finalist in our university's presidential search. We can report with the most authority on UF and Gainesville because it's our turf. The Alligator's legacy of professional-quality student journalism persists as we continue to cover issues that are important to our community.
While I do feel there's a fine line between advocacy and journalism, part of independent journalism is advocating on behalf of your sources and the truth. As editor-in-chief, I aim to have all reporters who work under me be humans first and journalists second. We should inherently care about our sources and the issues they're facing.
Bold journalism is also about holding our leaders accountable for their promises and their actions — something that translates to every beat at The Alligator, whether that be Student Government, UF's administration, or our elected city and county leaders. As we continue to push for a sit-down interview with our new President Ben Sasse, this accountability mission is at the forefront of our minds."
In my role, I hope our newsroom serves the UF and Gainesville community with a critical eye, making people aware of the issues that affect them and those around them.
I believe it's important, too, to be honest with my staff and our audience when we've made a mistake. Journalists aren't always perfect, and that's OK. As long as newsroom leaders are willing to own up to those mistakes, they can move forward and maintain the trust of the audience they serve.
Interviews by Anna Wilder.
Posted: February 23, 2023
Category: Brechner News
Tagged as: FOIA, Freedom of the Press, student, Student Journalists, Student Press, Student Press Law Center