Brechner Center Launches Season Two of the "Why Don't We Know" Podcast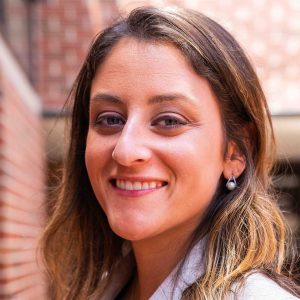 The Brechner Center for Freedom of Information at the University of Florida has launched the second season of the podcast "Why Don't We Know" hosted by Sara Ganim, Pulitzer Prize-winning journalist and Hearst Journalism Fellow at the Center.
The second season focuses on secrecy in the criminal justice system and on the ways that government agencies fail to gather and share information essential for public safety and welfare.
The first episode, "Police Say," posted on Spotify on Jan. 13, is an analysis of 14 cases – some high profile and some not – showing that distorted narratives that make the dead or injured look worse or make the police look better are often given to the public after the use of excessive or deadly force. Guests include Olivia Selto, Mark Lindquist, Deborah Jacobs, Jeff Campiche, John Urquhart, Carolyn Carson.
The project, which is staffed mostly by UF student talent, is supported by a grant from the Hearst Family Foundations, as part of the Brechner Center's "data deserts" initiative to identify shortcomings in ways government agencies gather and distribute information. The podcast is available on the Apple and Spotify platforms.
Season One was the recipient of the 2020 Education Writers Association Public Service (Smaller Newsroom) Award.
Posted: January 13, 2023
Category: Brechner News
Tagged as: Sara Ganim, Why Don't We Know