Frank LoMonte Comments on a Possible Philadelphia School District Gag Order Policy
Frank LoMonte, University of Florida College of Journalism and Communications Brechner Center for Freedom of Information director, is quoted in "The Philadelphia School District is Proposing a New Media Policy. It's a 'Gag Order,' Said One Board Member" published in The Philadelphia Inquirer on Nov. 8.
The article focuses on a possible Philadelphia School District policy that would forbid any of its 20,000 employees from talking to the media unless staff from its central office signs off.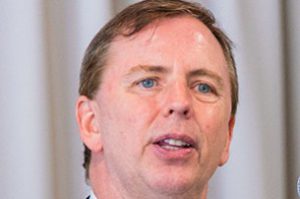 According to LoMonte, "Such a policy would be an astonishingly unconstitutional thing to do. When you tell public employees that they are not free to speak about their work, you are engaging what the Supreme Court calls 'prior restraint.'"
LoMonte agrees that such policies are common in school districts, however dozens and dozens of federal courts have struck down similar policies.
"It would discourage employees from whistleblowing, from bringing concerns about their workplace to light. This is a government agency; it is supposed to absorb criticism," LoMonte said.
Posted: November 10, 2021
Category: Brechner News
Tagged as: Brechner Center for Freedom of Information, Frank LoMonte, The Philadelphia Inquirer