Frank LoMonte Comments on Yearbook Censorship and Possible First Amendment Protection for Teaching Critical Race Theory
Frank LoMonte, University of Florida College of Journalism and Communications Brechner Center for Freedom of Information director, is quoted in "Bigelow School Committed to 'Cancel Culture' by Censoring Yearbook Pages, Says Student Media Advocate" published on arkansasonline.com on Aug. 19.
The article focuses on the removal of a 2020-2021 timeline from a high school yearbook featuring world-changing events that occurred during the academic year.
According to LoMonte, "When you stifle discussion of current events, you stifle civic education, and there is unanimous national consensus that students are graduating with a deficit of civic knowledge."
"Basing a censorship decision on community complaints allows the most thin-skinned, unreasonable person in the audience to decide what everyone else gets to read," said LoMonte. "It's the epitome of cancel culture. Think of the lesson that is teaching young people: If you just whine loudly enough, you can get any speaker you disagree with silenced."
LoMonte was also quoted in "Can the First Amendment Protect Educators from Being Fired for Teaching About Race?" published on freedomforum.org on Aug. 18.
The article focuses on measures enacted by states to penalize the teaching of critical race theory in public schools.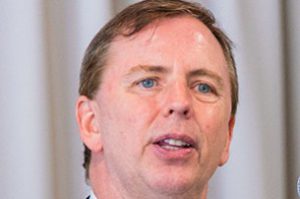 "Anyone punished by a school district for nonthreatening speech seems to have the makings of a First Amendment case," said LoMonte. "But from years of teaching and researching First Amendment case law, I know that this is where things get complicated."
LoMonte cites the U.S. Supreme Court's 2006 decision titled Garcetti v. Ceballos, ruling that government employees — including public school teachers — do not have First Amendment protection for speech they deliver as part of their official duties.
LoMonte believes that because of the Garcetti decision, any lawsuits challenging the wave of legislation won't be based on the First Amendment's free speech clause. "Teaching is an official work assignment," he said. "So, the First Amendment seems unlikely to rescue a teacher fired for teaching a forbidden subject."
Posted: August 19, 2021
Category: Brechner News
Tagged as: Brechner Center for Freedom of Information, censorship, Critical Race Theory, Frank LoMonte