Frank LoMonte Comments on Housing Authority Leadership Investigation
Frank LoMonte, University of Florida College of Journalism and Communications Brechner Center for Freedom of Information director, is quoted in "Housing Authority Under Federal Investigation Before Top Leaders Removed" published in the Las Vegas Review-Journal on Aug. 11.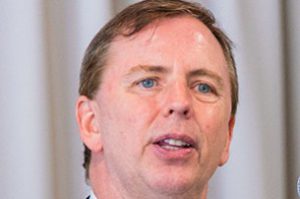 The article focuses on the Southern Nevada Regional Housing Authority which was under federal investigation in the months leading up to the removal of the agency's top two employees.
LoMonte denounced the housing authority's decision to shroud the reasons behind its leadership shakeup and said their secretiveness is likely to sow distrust among its employees and the public.
"It's a widely recognized best management practice to share the most information you possibly can, and this approach goes against every management lesson in the book," he said.
He adds, "Undeniably, if you won't answer a very simple basic question… people will be justifiably suspicious of what is going on inside that agency."
Posted: August 11, 2021
Category: Brechner News
Tagged as: Brechner Center for Freedom of Information, Frank LoMonte