Frank LoMonte Chosen for Prestigious Free Speech and Civic Engagement Fellowship
Frank LoMonte, University of Florida College of Journalism and Communications Brechner Center for Freedom of Information director, was selected for the prestigious 2021-2022 Class of Fellows at the University of California (UC) National Center for Free Speech and Civic Engagement.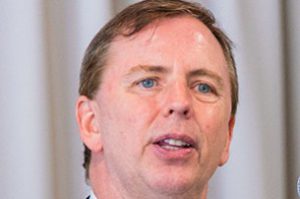 The fourth class of fellows, selected from a highly competitive pool, represents graduate students and faculty from across the U.S. Over the course of a year, this cohort will research complex topics such as the roles of bias response teams, pornography and free speech, and censorship in humanities curricula and academic museums and galleries.
LoMonte's project will focus on the protection of campus whistleblowers and freedom of speech for vulnerable speakers.
Fellow projects will include developing educational materials and programs that can serve as a roadmap to safeguarding and encouraging the robust exchange of ideas while simultaneously upholding the institutional values of equity and inclusion.
The UC Center, through research, advocacy, debate and discussion, explores how principles of free speech and civic engagement must adapt to the challenges and opportunities of modern society.
Posted: May 6, 2021
Category: Brechner News
Tagged as: Brechner Center for Freedom of Information, Frank LoMonte, UC National Center for Free Speech and Civic Engagement