Frank LoMonte Featured in Free Speech Podcast and Comments on Secrecy in University President Searches
Frank LoMonte, University of Florida College of Journalism and Communications Brechner Center for Freedom of Information director, was a participant in the podcast "So to Speak: A Frustrated Cheerleader's Snapchat Video Lands at the Supreme Court. The Outcome will Determine the Future of Student Free Speech Rights" posted on thefire.org on April 22.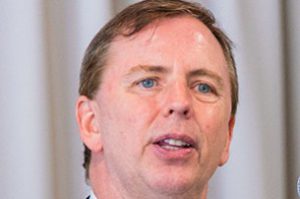 The Foundation for Individual Rights in Education's (FIRE) So to Speak: The Free Speech Podcast discussion featured LoMonte, FIRE's Vice President of Communications Nico Perrino and FIRE Program Officer Lindsie Rank, discussing the April 28 U.S. Supreme Court hearing on Mahanoy Area School District v. B.L.
The case stems from a Snapchat video posted by high school student Brandi Levy after she did not make the varsity cheerleading team. The video led her to be suspended from the junior varsity cheerleading squad. The case seeks to answer questions about student speech rights off-campus on social media.
According to LoMonte, "The reality is that if the government takes anything away from you, imposes any kind of a disability on you for the message that you're voicing, that's enough to trigger the First Amendment. There's no materially or significance test here. And again, people get this right away in the off-campus world."
He adds, "If the court were to decide in Brandi Levy's case that venting on Snapchat is not protected speech because of the athletic context and this idea of discord in the locker room, there is every chance that in subsequent cases that same type of speech outside the locker room and outside of extracurriculars is also going to be deemed to be unprotected speech, and frankly, we saw that precedent not too many years ago with the Supreme Court and drug testing."
LoMonte also was quoted in "Colorado Bill Would Restrict Public Details on College President Candidates" published on highereddive.com on April 20.
The article focuses on a Colorado legislative bill that would limit sharing information publicly on college president candidates. The contention is that privacy and employment could be jeopardized if others know they are looking for a job.
According to LoMonte, it was once the norm for colleges to bring multiple candidates to campus to expose them to the community. It was to "everyone's benefit" and it gave students and employees a chance to meet and judge them, as well as the candidates a chance to gauge whether the campus was a good fit….But institutions and states have gradually shifted to secretive practices, especially as headhunting firms have gotten more involved.
LoMonte said presidents who were appointed following closed searches have had scandals emerge that likely would have been aired sooner with a more open recruitment process.
"More incidents like this are going to have to 'pile up' for policymakers to notice and change course," he said. "And it's 'incomprehensible' that the public doesn't get to question candidates."
Posted: April 22, 2021
Category: Brechner News
Tagged as: Brechner Center for Freedom of Information, Frank LoMonte