Frank LoMonte Comments on Florida Public Record Request Delays
Frank LoMonte, University of Florida College of Journalism and Communications Brechner Center for Freedom of Information director, was quoted in "Want Public Records? 'So Sue Me' Seems to Be State's Attitude, First Amendment Experts Say" published in the Tallahassee Democrat on April 16.
The article focuses on the delays encountered when requesting Florida public records for vital information on COVID-19.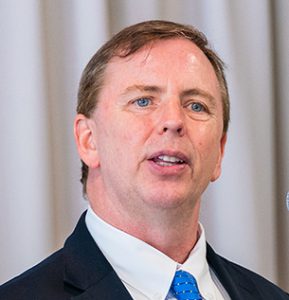 "It really has come down to the public insisting on greater transparency. In the absence of fact-based verifiable information, the time of a public health emergency is the time to double down on transparency and assertively push out information," said LoMonte. "It's disappointing to keep hearing and seeing these stories in Florida, which is supposedly renowned for its culture of openness."
According to LoMonte, there has been a big drift away from that culture of openness ever since the previous Florida administration was in office.
"All of a sudden compliance with public records requests became extremely burdensome," LoMonte said. "Producing records became regarded as a special favor for people if they paid enough money. State agencies should be keeping scrupulous records for their own reasons."
But LoMonte says this is the wrong time in our culture to be expanding public records exemptions, because accurate information is more important than ever.
"We are living in a time when public distrust of government is at an all-time high. People are susceptible to all kinds of conspiracy theories and the Internet is awash with bad information about the coronavirus. In the absence of fact-based verifiable information, the time of a public health emergency is the time to double down on transparency and assertively push out information."
Posted: April 20, 2021
Category: Brechner News