Frank LoMonte Elected to Prestigious American Bar Foundation Fellowship
Frank LoMonte, University of Florida College of Journalism and Communications Brechner Center for Freedom of Information director, was recently elected to join the Fellows of the American Bar Foundation.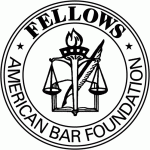 The Fellows comprise a global honorary society of attorneys, judges, law faculty, and legal scholars whose public and private careers have demonstrated outstanding dedication to the highest principles of the legal profession and to the welfare of their communities. Membership in the Fellows is limited to one percent of lawyers licensed to practice in each jurisdiction.
Fellows are recommended by their peers and elected by the board of the American Bar Foundation (ABF). Established in 1955, Fellows support the research of the ABF through annual contributions and sponsor seminars and events of direct relevance to the legal profession. Members hail from nearly 40 countries and hold a variety of influential roles.
Posted: March 23, 2021
Category: Brechner News