Frank LoMonte Comments on Lack of Government Transparency During COVID-19
Frank LoMonte, University of Florida College of Journalism and Communications Brechner Center for Freedom of Information director, is quoted in "COVID Demanded Transparency. Has Nevada Delivered?" published in the Las Vegas Review-Journal on March 14.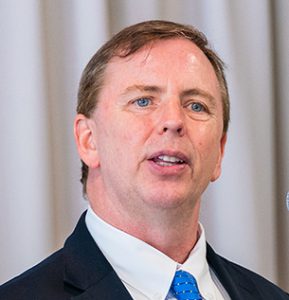 The article addresses how the events of the past year demonstrated the importance of open government. Nevada Gov. Steve Sisolak publicly promised the state's pandemic response would be transparent, but there have been shortcomings to this promise.
COVID-19 has transformed government transparency into "a kitchen table issue for families all across America," said LoMonte. "Families have come to recognize that they desperately need reliable information from the government to make health and safety decisions."
According to LoMonte, Nevada's government could have been more transparent in the past year. One glaring example was Sisolak's office taking more than seven months to produce copies of the governor's work calendars from March.
"It is a very popular platitude to say I will be transparent with the public," he said. "But the proof is in your behavior. In a fast-evolving crisis like the pandemic, the public's focus and interest shifts in a matter of weeks, if not days."
LoMonte adds, by the time reporters can expect to receive records, the most pressing issues will have likely changed.
"The chilling effect of having a dysfunctional system means that the public is missing out on well-documented news stories," he said. "I would argue that during a pandemic, is the time to double down on transparency and to make your turnaround time faster than ever. That's not an isolated Nevada problem at all. Probably the single greatest recurring (COVID-19) transparency issue has been the misinterpretation of privacy law for purposes of concealing trends and statistics."
Posted: March 15, 2021
Category: Brechner News
Tagged as: Brechner Center for Freedom of Information, Frank LoMonte