Frank LoMonte Comments on Public Records Request Invoice from Florida Sheriff's Office
Frank LoMonte, University of Florida College of Journalism and Communications Brechner Center for Freedom of Information director, is quoted in "Sheriff Ivey and Opponent Alton Edmond Spar Over $15K Public Records Invoice" published in Florida Today on Oct. 5.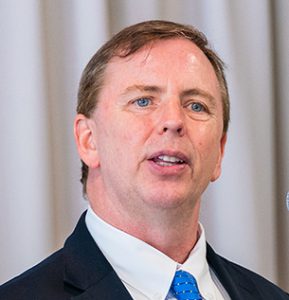 The story focuses on a $15,000 invoice for completion of a public records request for information on Brevard County Sheriff Wayne Ivey's travel expenditures and correspondence. The request was made by his campaign challenger Alton Edmond.
According to LoMonte, the Brevard County Sheriff's Office invoice posed an ethical question in addition to being legally questionable.
"There is a certain degree of deference in the court to the agency's choice of employee if the agency says we need a computer scientist, or we need a lawyer to lay eyes on these documents, then it's not that easy for the requester to challenge that decision," said LoMonte. "It still has to be reasonable."
"Part of that determination is how frequently the sheriff is personally involved in the review of a records request, given the size of the agency and volume of requests received," he said. "That would be an unusual and probably questionable use of that person's time, it's a big job (to be sheriff) and you're very busy doing other important things."
He adds, "In a big agency like the Brevard County Sheriff's Office, there has to be a way to staff that request more efficiently. Given the ample staffing resources of a sheriff's agency of that size, it does not seem compliant with the spirit of the law to staff it in a way that guarantees it will be slow and expensive."
"A political opponent should be given the exact same amount of compliance as any other person would receive – no more and no less," LoMonte said.
Posted: October 7, 2020
Category: Brechner News