Frank LoMonte Comments on COVID-19 Data Disclosure and Public Record Requests
Frank LoMonte, University of Florida College of Journalism and Communications Brechner Center for Freedom of Information director, is quoted in two articles published in the Atlanta Journal Constitution on Sept. 21.
"Some Schools Withhold COVID-19 Infection Information from Parents, Teachers" focuses on the lack of or limited disclosure of data on COVID-19 cases in Georgia public schools.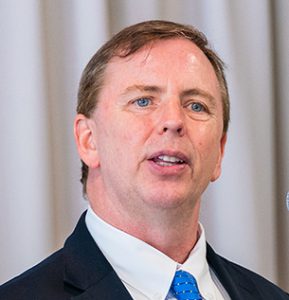 According to LoMonte, "The number of COVID cases is almost certainly not going to be traceable to an individual. The federal laws protecting medical records won't apply to a school unless it is billing for medical services, and the privacy protections for students protect central office records about them, not aggregated numbers. An exception would be if a release of the numbers included narrowing details."
In "Coronavirus and Schools: How to Get Public Records," LoMonte offers four best practices for getting a successful response to a request for coronavirus case data. They include remembering that the Open Records Act only features records and not answers to questions; providing a date range for the documents you are interested in; being an assertive consumer; and a formal Open Records Act request should be considered to be a last resort.
"Unless a written document is absolutely necessary," he said. "A phone call is often the shortest distance between two points. A written request may end up at the rear of a long agency backlog (and those backlogs have gotten even worse in the work-from-home coronavirus world)."
Posted: September 22, 2020
Category: Brechner News
Tagged as: Brechner Center for Freedom of Information, Frank LoMonte