Frank LoMonte Comments on Lack of Disclosure of COVID-19 Test Results at Higher Ed Institutions
Frank LoMonte, University of Florida College of Journalism and Communications Brechner Center for Freedom of Information director, was quoted in "Nearly Half of Power 5 Won't Disclose COVID-19 Test Data" posted on ESPN on Sept. 3.
The story features the lack of or limited disclosure of positive COVID-19 test results and data by college and university athletic programs.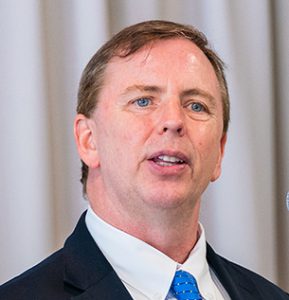 According to LoMonte, "federal privacy laws shouldn't be applied to coronavirus testing data because it's impossible to determine which athletes have tested positive and which haven't based on numbers alone."
"There's almost no way that anyone can reverse engineer the names of students just by knowing a number," LoMonte said. "If they are forging ahead and playing with 40 positive test results on their team, the public has a right to know that."
LoMonte also pointed out that colleges routinely have athletes sign medical waivers that permit athletic departments to release information about injuries and other conditions.
"Colleges have freely been giving out medical information about their athletes for a very long time and it presents no privacy issues," he said.
LoMonte was also quoted in "Universities Can't Use Privacy Laws to Withhold Data on Coronavirus Outbreaks, Experts Say" published in The Washington Post on Sept. 2.
According to LoMonte, the Family Educational Rights and Privacy Act (FERPA) applies to records kept by the school and not faculty so the enforcement does not apply to individual professors.
"There's a lot of mythology about how broad [FERPA] is but that's only mythology," LoMonte said. "If an infected student disclosed to a professor and the teacher announced it to the class, that is not a violation of FERPA, but it could arguably be counter to common privacy law if the professor doesn't have valid justification. The reason universities are so confused about this is that their lawyers have been misusing FERPA for decades to block public records requests for things that FERPA doesn't cover."
LoMonte adds, "in some ways, refusing to share the data is safer legally. There's no legal repercussion for citing privacy law to justify limiting access to information as long as it doesn't violate public record laws."
"One of the great flaws with federal privacy law is that the door only swings one way — you can only get in trouble for being undercompliant with the law and not being overly compliant," he said. "If you're knowingly and frivolously misusing privacy law to conceal information then you should pay consequences for that."
Posted: September 4, 2020
Category: Brechner News
Tagged as: Brechner Center for Freedom of Information, Frank LoMonte