Frank LoMonte Comments on the Lack of COVID-19 Case Disclosures and College Athletes Free Speech Issues
Frank LoMonte, University of Florida College of Journalism and Communications Brechner Center for Freedom of Information director, was quoted in "Will Weekend Parties Have Effect on COVID-19 Cases at ASU? School Won't Release Data" published in azcentral.com on Aug. 24.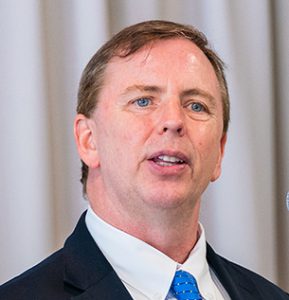 The article focuses on the lack of disclosure by Arizona State University (ASU) officials on the number of COVID cases among students and employees on campus. ASU will also not reveal the locations of any cases or exposures to the general public citing "privacy issues."
According to LoMonte, not only can the number of cases be disclosed, but the university should release this information.
"First of all, families need to know whether there are four cases or 400 cases so that they can make an educated decision about whether it's safe to go there," LoMonte said. "Also, the public needs to be able to evaluate whether the government officials who run this public institution are making wise decisions or not. Only by seeing the data that the administrators have can the public adequately evaluate whether they are doing their jobs properly."
LoMonte said that many universities across the country have provided information on cases tied to campus without getting in trouble with the U.S. Department of Education over violating the Family Educational Rights and Privacy Act, the law often cited to prevent disclosure of student records.
"They seem to have really wedded themselves to this legal interpretation, but it's certainly not the prevailing legal interpretation around the country," he said. "The Health Insurance Portability and Accountability Act, which prevents the disclosure of private health information to outside parties, also doesn't apply to releasing an aggregate total of cases at a college. There's almost certainly no privacy law that forbids disclosing these statistics."
LoMonte also participated in the ACLU Podcast: At Liberty "College Athletes and the Systems That Silence Them (Ep. 115)" posted on Aug. 20. LoMonte and former University of Iowa football player Toren Young discussed how universities silence their athletes and the barriers to holding universities accountable.
Posted: August 26, 2020
Category: Brechner News
Tagged as: Brechner Center for Freedom of Information, Frank LoMonte