Frank LoMonte Comments on Withholding School COVID-19 Case Information from the Public
Frank LoMonte, University of Florida College of Journalism and Communications Brechner Center for Freedom of Information director, is quoted in "Despite Federal Guidance, Schools Cite Privacy Laws to Withhold Info About COVID-19 Cases" published in the Detroit Free Press on Aug. 9.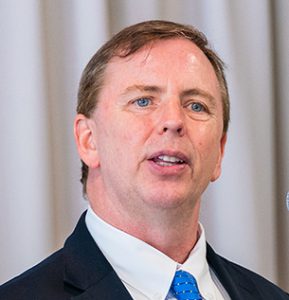 The article focuses on the lack of consistency by school districts, health departments and state agencies in reporting information on coronavirus cases. Neither HIPAA or FERPA bars schools from releasing such information about school employees.
LoMonte lauded parts of the federal guidance as an appropriate balance between personal privacy and the public's right to know how their governments are making decisions.
"It's totally proper for schools to be telling parents the number of cases and even, in exceptional cases, to reveal details about the individual afflicted student if there has been close physical contact, if that information is necessary for the health of others," said LoMonte
According to LoMonte, neither FERPA or HIPAA prevents schools from sharing non-identifiable information with the media and the general public. He was worried that school leaders might be confused on that fact because it was not specifically stated in the agency's guidance.
"That was a very poor choice that is only going to foster more confusion," he said, "but it's totally consistent with the Department's decades of disregard for public oversight of schools."
Posted: August 11, 2020
Category: Brechner News
Tagged as: Brechner Center for Freedom of Information, Frank LoMonte