Miranda Spivack to Speak on Strategies for Obtaining Public Records During the Pandemic
Miranda Spivack, University of Florida College of Journalism and Communications Brechner Center for Freedom of Information Journalism fellow and veteran Washington Post journalist, will be one of two instructors for the National Press Club Journalism Institute's "Keeping Public Records Public: Strategies for Getting Access During the Pandemic" session on Aug. 5.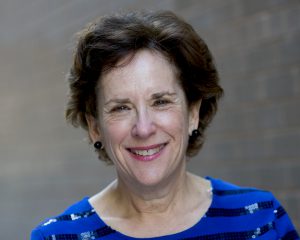 The session will address the delays and redactions that journalists often encounter when trying to get the information they need to inform the public about significant issues. During the COVID-19 pandemic, the need for journalists to be strategic when seeking government records has become essential.
Session participants will learn to build sound strategies and approaches to requesting and obtaining public records using the Freedom of Information Act and state open records laws, as well as strategies to decrease wait time, especially as local, state and federal offices use the pandemic to explain delays.
The National Press Club Journalism Institute promotes a transparent global society through an independent and free press and equips journalists with modern tools to inspire civic engagement and inform the public.
Posted: July 16, 2020
Category: Brechner News
Tagged as: Brechner Center for Freedom of Information, Miranda Spivack