Frank LoMonte Comments on Twitter and Free Speech
Frank LoMonte, University of Florida College of Journalism and Communications Brechner Center for Freedom of Information director, was quoted in "Why Trump Can't Claim Twitter is Violating His Free Speech" published in Adweek on May 27.
The article discusses President Trump's accusations that Twitter was interfering with the 2020 election and "stifling free speech" by placing a fact-check label on two of his tweets about mail-in ballots.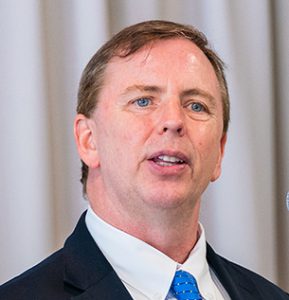 "If there is a First Amendment issue here at all, it's the issue of threatening the use of presidential authority to compel a private platform to speak or to refrain from speaking," said LoMonte. "Nobody has a 'free speech right' to insist on using a non-governmental platform to convey his message."
LoMonte adds, "People should view Twitter for what it is: a publisher. When a government agency refuses to let a speaker speak, we call that censorship and it's a First Amendment problem. But when a private platform like Twitter refuses to let a speaker speak, we call that 'editing.' There's no way that the publishing business could possibly work if we all had a right to demand that our letters run in The New York Times or in The New Yorker exactly the way we want them."
According to LoMonte, the FCC has some very limited control over federally licensed broadcasters, but beyond that cannot control publisher content.
"It goes without saying that the federal government has zero authority over the content of what a social media platform chooses to publish," he said.
Posted: May 28, 2020
Category: Brechner News
Tagged as: ADWEEK, Brechner Center for Freedom of Information, Frank LoMonte