Frank LoMonte Comments on the Discussion of Closed Florida University Presidential Searches
Frank LoMonte, University of Florida College of Journalism and Communications (UFCJC) Brechner Center for Freedom of Information director, was interviewed for the Feb. 18 edition of "Capital Report" broadcast on public radio stations throughout Florida.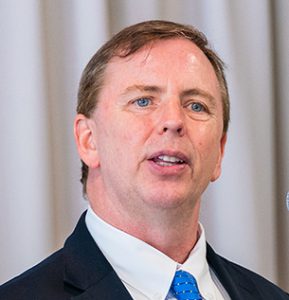 LoMonte commented on a push by the Florida Legislature to make presidential searches at Florida's public universities a confidential process. There is debate on whether a closed search process will lead to better, more qualified applicants, or whether such shrouded processes will lead to cronyism.
LoMonte argues that the potential rewards of closed searches are overstated and search firms may not produce a better candidate.
Posted: February 21, 2020
Category: Brechner News
Tagged as: Brechner Center for Freedom of Information, Frank LoMonte