Brechner Center Paper Cited in Worker's Gag Clauses Story; Frank LoMonte Quoted in Fair Report Privilege Piece
A paper by the University of Florida College of Journalism and Communications Brechner Center for Freedom of Information was referenced in "Gag Clauses for California State Workers, Public Employees Might Violate First Amendment Rights" published in The Sacramento Bee on Jan. 6.
The article focuses on how California agencies are violating workers' rights by instructing them to refrain from talking to the media and refer all questions to public information officers.
According to the recently published paper, those types of blanket restrictions on government employees' speech are unconstitutional.
"People don't forfeit their constitutional rights, including the right of free expression, simply by accepting government employment," the paper says, citing two Supreme Court decisions from 1967.
"The government faces a much more demanding burden to justify a blanket restraint on speaking to the press than to justify punishing one particular speaker whose speech undermines the agency's effectiveness," the paper states.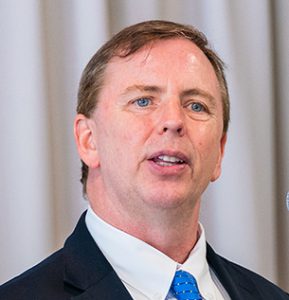 Brechner Center Director Frank LoMonte was quoted in "SJC Rules in Favor of UMass Student Newspaper Editor in Defamation Case" published in the Boston Globe on Jan. 1.
The article features a Massachusetts Supreme Court ruling that reaffirms "fair report privilege." It protects journalists reporting on police blotter items when they accurately report about official public actions and proceedings.
According to LoMonte, the ruling gave no indication that the court sees student journalists any differently than professional journalists.
"There's nothing to indicate that a student media outlet will get less benefit in the eyes of the law," he said.
Posted: January 8, 2020
Category: Brechner News
Tagged as: Brechner Center for Freedom of Information, Frank LoMonte