Frank LoMonte Comments on the Blocking of Social Media Posts by a County Government Official
Frank LoMonte, University of Florida College of Journalism and Communications Brechner Center for Freedom of Information director, is quoted in "Lawsuit Over Underhill's Facebook May Set Precedent for How Politicians Use Social Media" published in Pensacola News Journal on Nov. 18.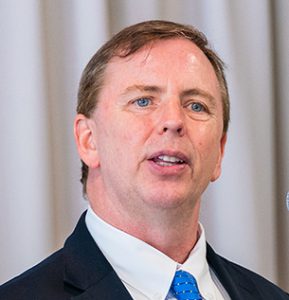 The article focuses on a lawsuit against Escambia County Commissioner Doug Underhill and the County for not fulfilling public records requests made by David Bear of The David Bear Company. The requests were seeking information on who Underhill was blocking on his Facebook page. The outcome could set a new precedent for Florida public officials' social media accounts and what is subject to public record laws.
LoMonte said the Florida Attorney General issued an opinion that social media pages of government accounts should be retained for public records requests. "I'm not aware of anyone taking that to court to get a binding judgement," he said
According to LoMonte, federal courts have consistently ruled that government officials cannot block critics on their official social media accounts, most notably in a case involving President Donald Trump's Twitter account. A federal judge in New York ruled Trump cannot block users from following him on Twitter because they are critical of his policies.
"There has not been a Florida decision that would be binding legal precedent, but there are plenty of others around the country," he said. "The question is always what is the basis for the blocking. No right is absolute. If the person was posting speech on the Facebook page that was not constitutionally protected speech, then of course they could be banned. If I go on my county commissioner's Facebook page and I start ranting about how they should be shot in the head, now I'm engaging in threats and intimidation and I can be blocked. That's not constitutionally protected speech."
LoMonte added that a commissioner's page would be subject to constitutional protections, but it's a tougher call with a personal page.
Posted: November 20, 2019
Category: Brechner News
Tagged as: Brechner Center for Freedom of Information, Frank LoMonte