Rachael Jones and Virginia Hamrick Author Article on NDAs and the #MeToo Movement
Rachael Jones, University of Florida College of Journalism and Communications Brechner Center for Freedom of Information legal fellow and UF law student Virginia Hamrick, are the authors of "Reporting on NDAs and #MeToo: How the Press May Obtain Standing to Challenge NDAs" published in the American Bar Association's Communications Lawyer, Fall 2019.
The article focuses on possible legal workarounds when journalists' news sources are restrained by overly broad nondisclosure agreements (NDAs).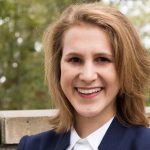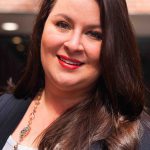 According to the authors, "While NDAs are commonly (and harmlessly) used across the business world to safeguard competitively advantageous information, significant legal and public policy questions arise when the agreements are used to conceal potentially hazardous wrong-doing."
"Because NDAs are increasingly employed to silence would-be speakers who could provide information valuable to the public on matters of great concern, courts must understand the nature of the injury to the news media caused by such agreements and the First Amendment implications that plague both the victim, the press, and the public — especially the right to receive information," they said.
Their takeaway is that journalists may have only the benefit of the First Amendment protection afforded to their sources—which may be none, depending on the circumstances
"In the wake of the #MeToo movement, journalists are eager to amplify the voices of those who have suffered in silence. And rightfully so; it is, after all, the task of the news media to disseminate information needed by society for political, social, and even emotional growth," they said. "As the stories emerge, though, journalists (and their lawyers) must be conscious of NDA litigation and be prepared to combat it accordingly."
Posted: November 13, 2019
Category: Brechner News
Tagged as: Brechner Center for Freedom of Information, Rachael Jones, Virginia Hamrick