Frank LoMonte and Jasmine McNealy Comment on Removing Archived Articles
Frank LoMonte, University of Florida College of Journalism and Communications Brechner Center for Freedom of Information director, and Jasmine McNealy, CJC Telecommunication associate professor, are quoted in "First, Do No Harm – But How?" published in Phi Delta Kappan on Nov. 6.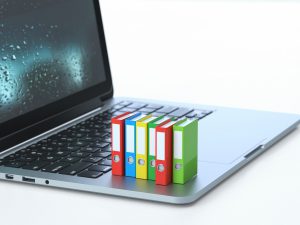 The article focuses on requests to remove previously published stories so they cannot be found in an online search. Some newsrooms have been left with a conundrum to find a way to preserve stories and protect innocent people from harm.
"There is only a set of unsatisfying and imperfect alternatives," said LoMonte. "Such people are the most deserving of journalists' sympathy. They have done nothing more than 'bare their soul.' If you make a decision that you think is a difficult judgment call not to unpublish a story, then I think you should make some good-faith attempt to explain why."
According to McNealy, news organizations should consider unpublishing only when the subject "is at risk of possible harm."
"It can mean a threat of physical, emotional, reputational or economic harm — inability to get a job, for instance — but it has to be actual, real harm,'' McNealy said. "I'm saying they need to weigh these things out. What is the actual threat, what is the possible harm, what is the sensitivity of the information and what is the context of that information."
LoMonte also was quoted in "Powerful Senator Wants to Hold Miami Dade College President Search in the Dark" published in the Miami Herald on Nov 8.
LoMonte comments on legislation filed by Republican Senator Manny Diaz Jr. that would chip away at Florida Sunshine Laws and close public access to records and meetings for a Florida college presidential hiring. LoMonte and Brechner Center researchers found in a study of recent closed and open presidential searches in Georgia, Florida and Tennessee, that closed searches do not produce better results.
"The bottom line is that there is zero evidence that closing the search produces better presidents," said LoMonte. "The result is that the president is not a good fit for the institution and comes in in a cloud of mistrust and ill will."
Posted: November 8, 2019
Category: Brechner News
Tagged as: Brechner Center for Freedom of Information, Frank LoMonte, Jasmine McNealy