Frank LoMonte Authors Article on the Legality of Prohibiting Employees from Talking to the Press
Frank LoMonte, University of Florida College of Journalism and Communications Brechner Center for Freedom of Information director, is the author of "Government Agencies Can't Stop Employees from Talking to the Press. Here's Why" published on Poynter.org on Oct. 15.
In the article, LoMonte focuses on government employees being prohibited from sharing their candid observations to the media without permission.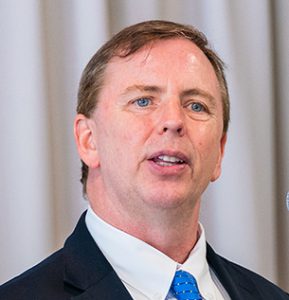 "Although the practice of gagging public employees from giving unapproved interviews is pervasive across all levels of government, decades' worth of First Amendment caselaw demonstrates that blanket restrictions on speaking to the media are legally unenforceable," said LoMonte.
LoMonte references the new Brechner Center white paper, "Protecting Sources and Whistleblowers: The First Amendment and Public Employees' Right to Speak to the Media" which documents cases that were invalidated by the courts.
"As far as we can discern from publicly available court cases, no agency has ever prevailed – from the 1940s to the present day – when a policy forbidding unauthorized interviews was challenged as a First Amendment violation," said LoMonte. "We undertook this research project because, over and over again, journalists told us that their greatest source of frustration was their inability to have unguarded conversations with rank-and-file employees in the agencies they cover."
LoMonte suggests that when journalists are told they must speak to a public-relations officer rather than an employee they should insist on reviewing the written policy. They should also find out what will happen to the employee if an unauthorized interview takes place. If the punishment is punitive then there is a chance it could be unconstitutional.
Posted: October 15, 2019
Category: Brechner News
Tagged as: Brechner Center for Freedom of Information, Frank LoMonte