Frank LoMonte Comments on Private Meetings, Records Exemptions and Student Privacy Laws
Frank LoMonte, University of Florida College of Journalism and Communications Brechner Center for Freedom of Information director, is quoted in "Why You Won't Hear About Most Complaints Made Against Lansing Officer" published in the Lansing (Michigan) State Journal on Oct. 2.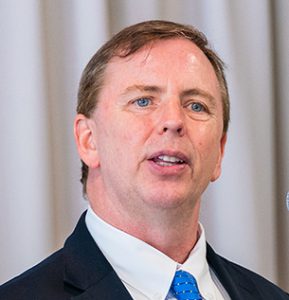 The article features a report about a committee tasked with reviewing police discipline cases in private meetings. Advocates are challenging the process indicating that it lacks accountability and oversight.
"We give police authority to take people's freedom and use deadly force," said LoMonte. "The way that police use their authority is a matter of the highest degree of public concern."
LoMonte was also quoted in "Marco Police City Records Exemption for Report That Allegedly Doesn't Exist" published in the Naples (Florida) Daily News on Oct. 2.
The article focuses on police citing questionable exemptions when asked whether a report does or doesn't exist. LoMonte disagreed with the city's application of the law if indeed the document does not exist.
"It's not a legally permissible response to say 'the record is exempt' if the agency knows that no record exists," LoMonte said. "The agency's obligation is to do a good-faith search for any responsive records, and then either to produce the records, notify you that no such records exist, or explain why the records are exempt. If no records exist, the agency shouldn't be falsely claiming the benefit of an exemption."
LoMonte questioned the city's use and application of the "ongoing investigation" exemption citing that courts have defined "active" investigations for the purposes of freedom-of-information law to mean "that an arrest or prosecution is reasonably anticipated in the foreseeable future."
LoMonte is also the author of the column "How the Ed. Department Threw a Wrench in Student-Privacy Laws" published in Education Week on Oct. 2. The column focuses on how federal regulations make it needlessly difficult for journalists to obtain access to basic student contact information.
Posted: October 3, 2019
Category: Brechner News
Tagged as: Brechner Center for Freedom of Information, Frank LoMonte