Diane McFarlin and Frank LoMonte Co-Author Article on the Value of Student Newsrooms
Diane McFarlin, dean of the University of Florida College of Journalism and Communications (UFCJC), and Frank LoMonte, UFCJC Brechner Center for Freedom of Information director, are the co-authors of "We Must Save Student Newsrooms" published in Inside Higher Ed on Sept. 11.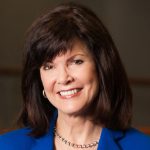 McFarlin and LoMonte report on the current state of newspapers and their decline in both circulation and employees. They focus on how colleges and universities cannot solve what afflicts the news industry. They must be involved in seeking solutions and be more than a spectator.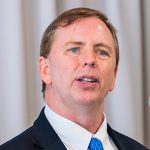 "Our institutions profess to be in the business of producing civically engaged young leaders, prepared to take the wheel of governance. That mission is 'mission impossible' unless students learn during their formative years to seek, comprehend and apply high-quality factual information," they said. "Building lifelong news-consumption habits starts with reinvesting in student-led news media, which — like so many of their professional counterparts — face an existential threat to their survival."
They found that journalism schools across the U.S.  have risen to the challenge by launching "teaching hospital"-style news labs that offer superb training. But they're not a substitute for student-run news media with the independence to hold their own institutions accountable.
"At the University of Florida, we've committed to investing $200,000 over the next two years in the student-run Independent Florida Alligator, the nation's largest-circulation student newspaper and, at 113 years, one of its oldest," they said. "The investment recognizes the distinctive and irreplaceable professional training opportunity that student-run newsrooms provide, as well as their increasingly vital contribution to the community's information needs. Importantly, the letter of agreement states explicitly that the money will never be leveraged to influence the journalists' news or opinion content."
They hope that other universities will follow suit and encourage philanthropists to recognize and support independent student new organizations.
According to the authors, "A growing body of research demonstrates that communities suffer tangibly when they lose local news coverage. Studies have drawn a link between the closure of newspapers and diminished confidence in the honesty and reliability of the local government, along with a rise in divisive partisanship. College newsrooms are the laboratories in which tomorrow's information solutions are being developed. It is time to help them innovate, not to starve them out."
Posted: September 11, 2019
Category: Brechner News
Tagged as: Brechner Center for Freedom of Information, Diane McFarlin, Frank LoMonte