Sara Ganim Nominated for News & Documentary Emmy Award
Sara Ganim, University of Florida College of Journalism and Communications (UFCJC) Brechner Center for Freedom of Information Hearst Journalism fellow, was part of a nine-person CNN team nominated for a National Academy of Television Arts & Sciences Emmy Award for "Deadly Haze: Inside the Fraternity Crisis." The CNN Special Report is one of six nominees in the Outstanding Arts, Culture or Entertainment Report category. Ganim served as an investigative correspondent.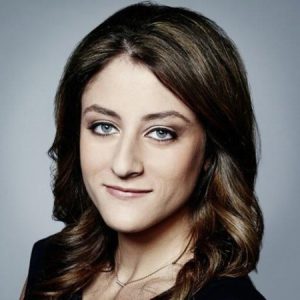 The report takes an in-depth look at what happened to 19-year-old Penn State University sophomore Timothy Piazza, who died inside the walls of the Beta Theta Pi fraternity house, and the alleged coverup that ensued. A wide-ranging investigation examining hours of video, text messages between fraternity brothers and eyewitness testimony led to one of the largest criminal indictments against a fraternity and its members in history.  Now, more than two dozen young men face criminal charges. The story aired on CNN on April 11, 2018.
As part of the Brechner fellowship, Ganim, a Pulitzer Prize-winning journalist, will be helping UFCJC students develop investigative reporting projects about lapses in government data-gathering that deprive the public of civically essential information.
The 40th annual News & Documentary Emmy Awards will be presented on Sept. 24 in New York City.
Posted: July 25, 2019
Category: Brechner News
Tagged as: Brechner Center for Freedom of Information, Emmy Awrds, Sara Ganim