Frank LoMonte Comments on Court Ruling Against Florida Environmental Activist
Frank LoMonte, University of Florida College of Journalism and Communications Brechner Center for Freedom of Information director, is quoted in "Bombshell Ruling Against Leading Florida Environmentalist; is State Supreme Court Next Stop?" published in The Palm Beach Post on June 19.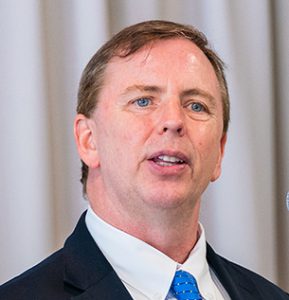 The article focuses on the Florida 4th District Court of Appeal's ruling against an environmental activist, Maggie Hurchalla, who was sued by Lake Point Restoration for lobbying her county commissioners in opposition to a development project.
"It's very disappointing on several levels," said LoMonte. "The concern is it will cause citizen activists to censor themselves and second guess every choice of words they make for fear of a bankrupting legal judgment."
According to LoMonte, tortious interference cases typically involve someone who would gain monetarily by meddling.
"She didn't have that," he said about Hurchalla. "She's just an opinionated citizen doing exactly what the First Amendment was designed to do."
Posted: June 20, 2019
Category: Brechner News
Tagged as: Brechner Center for Freedom of Information, Frank LoMonte, The Palm Beach Post