Frank LoMonte Comments on Public Accountability for Florida Athletic Associations
Frank LoMonte, University of Florida College of Journalism and Communications Brechner Center for Freedom of Information director, is quoted in "Florida Universities Have Turned Athletics Departments into Quasi-Private Arms. What Does that Mean for Public Accountability?" published in The Chronicle of Higher Education on June 17.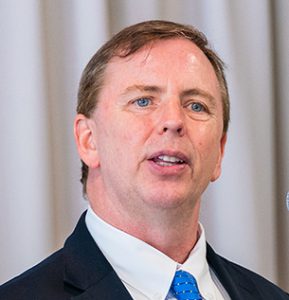 The article addresses Florida's open-record exemption for athletic associations. At UF, the University of Central Florida and now Florida State University, athletic associations have become direct-support organizations (DSO). DSOs have a quasi-private status that limits public oversight while granting the department sovereign immunity as a governmental entity.
"If you picked out the two areas of a public university that need the most public oversight, it would be athletics and fund raising," LoMonte said. "It's the two areas where the most things can possibly go wrong and are most prone to scandal, and those are the two things the Florida legislature expressly carved out to be free from public oversight."
He adds, "when the Sunshine Laws are such a point of pride and so strong in Florida, to be a bottom feeder when it comes to higher education, it's an embarrassment."
Posted: June 18, 2019
Category: Brechner News
Tagged as: Brechner Center for Freedom of Information, Frank LoMonte