Frank LoMonte Comments on the Florida Constitution and Public Records
Frank LoMonte, University of Florida College of Journalism and Communications Brechner Center for Freedom of Information director, is quoted in an April 1 deadspin.com story about New England Patriots' owner Robert Kraft's attempt to block the release of an allegedly incriminating video.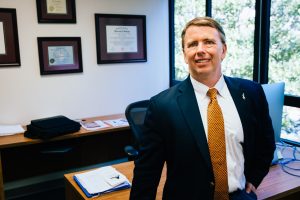 In the article, lawyers for Kraft are trying to make a case that Florida's public records law violates the Fourth Amendment. However, Florida's constitution strongly endorses public records.
"The starting point in Florida is that any place the government captures information—which could be a spreadsheet, an email, a text message or a videotape—is available for the public to see and copy. There are narrow exceptions to the law, but it's the burden of the government agency—in this case, the police—to show why an exemption should apply," said LoMonte.
"I think people in Florida are pretty well-attuned to their rights because Florida has cultivated its reputation as a state where sunlight in government is valued. It's definitely a civic bragging point," he said. "I travel around to a lot of states meeting with open-government lawyers and journalists, and their first reaction is always, 'Ohh, Florida, you're so lucky,' and they don't mean the oranges."
Posted: May 21, 2019
Category: Brechner News
Tagged as: Brechner Center for Freedom of Information, Frank LoMonte