Frank LoMonte Comments on Nicholas Sandmann Lawsuit Against The Washington Post
Frank LoMonte, University of Florida College of Journalism and Communications Brechner Center for Freedom of Information director, is quoted in "The Covington Catholic Case Could Turn on 'Actual Malice'" published in The Atlantic on March 5.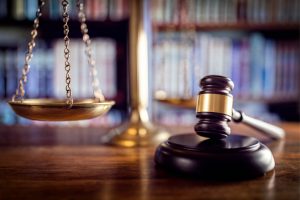 The article focuses on the lawsuit filed by Covington Catholic High School student Nicholas Sandmann against The Washington Post claiming their reporting of an incident at the Lincoln Memorial in January caused permanent damage to his life and reputation. Sandmann is not considered a public figure, but he could be deemed a limited-purpose public figure who thrust himself into the controversy to influence the resolution of the issue. However, he could also be considered an involuntary public figure who was thrust into the spotlight against his will.
LoMonte agrees that the case hinges on this determination. "It's always a perilous gamble to predict whether someone will or will not be deemed a public figure when they had no prior public profile, but if I had to bet, I would say that once your behavior at a public event like a protest becomes a matter of intense national public attention and scrutiny, you probably are a limited-purpose public figure for the purposes of covering that behavior," he said.
Posted: March 8, 2019
Category: Brechner News
Tagged as: Brechner Center for Freedom of Information, Frank LoMonte