Frank LoMonte Comments About Social Media Free Speech Lawsuit
Frank LoMonte, University of Florida College of Journalism and Communications Brechner Center for Freedom of Information director, was quoted in "Can Public Officials Block Users on Facebook? This Texas Case Could Help Answer That" published in The Texas Tribune on Dec. 6.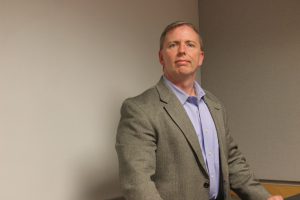 The article features Deanna Robinson's free speech case against the Hunt County (Texas) Sheriff's office. She claims that she was blocked from posting and liking posts on their Facebook page after she made comments they did not agree with. Her case is now being heard by the 5th Circuit Court of Appeals in New Orleans and the outcome could help determine what constitutes a public forum on social media.
"It's quite clear she was singled out," said LoMonte. "If the First Amendment protects anything, it's the quality of government services you're receiving."
The sheriff's office does not consider the page to be a public forum and blocking Robinson was a way to enforce Facebook's conduct rules.
"It betrays a lack of complete and thorough understanding of how social media works," said LoMonte. "Police agencies will refer you to their Facebook page in the way they used to refer you to press releases 20 or 30 years ago. If you're not permitted to see that page, you're losing out on information."
Posted: December 7, 2018
Category: Brechner News
Tagged as: Brechner Center for Freedom of Information, Frank LoMonte