Frank LoMonte Comments on Public Records Requests and Redaction of Information
Frank LoMonte, University of Florida College of Journalism and Communications Brechner Center for Freedom of Information director, is quoted in "University of Arizona Spends $1.4 Million on Legal Bills Related to FBI Basketball Investigation" published in The Arizona Republic on Nov. 29.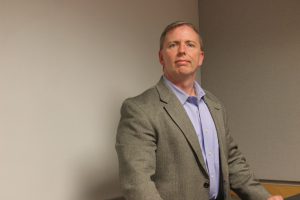 The article focuses on the University of Arizona's use of high cost outside legal services to investigate the former Arizona Wildcats' assistant basketball coach who was arrested on charges of bribery and fraud. LoMonte examined the legal bills released by the university and said school officials were "overzealous" in redacting information.
"Bills from law firms are supposed to be public record, no doubt about that," he said. "The only grounds for withholding information should be if it is disclosing privileged communication. But the amount that is billed, and the date it's billed, and a basic description of the service are not privileged. The public should be entitled to at least that much."
LoMonte said at a minimum, the public has an interest in knowing what the law firms are up to "because they are charging good money."
"In a larger sense, the dealings between an agency and a law firm are a window into what the agency is up to, especially when you have a scandal going on in an athletic department," He said.
According to LoMonte, the public release of the bills should not have taken a year and the delay is not reasonable.
"It's one thing if they have to dig in their archives for a document," he said. "But something that is on the hard drive of the legal counsel should be retrievable in hours, not months."
Posted: December 6, 2018
Category: Brechner News
Tagged as: Brechner Center for Freedom of Information, Frank LoMonte