Frank LoMonte Pens Op-Ed on How State Lotteries Can be Vulnerable to Manipulation
Frank LoMonte, University of Florida College of Journalism and Communications Brechner Center for Freedom of Information director, is the author of the opinion piece, "Who's Willing to Bet that State Lotteries are Free of Manipulation?," published in The Washington Post on June 12.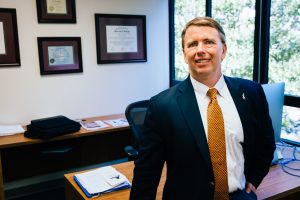 In the article, LoMonte raises the concern that there is a growing national push to remove the names of lottery winners from the public record. He says that there is a tendency to view publishing the names of lottery winners as voyeurism but, in fact there are compelling justifications for the public to know who's winning. Lotteries are a $70 billion industry in the United States, and there is increasing anecdotal evidence that the games are vulnerable to manipulation.
"If we're concerned for the safety of jackpot winners, then lottery agencies should pay for security measures as part of the awards, including coaching their freshly minted millionaires on how to avoid scammers. That's a more sensible response than denying the public the assurance that their ticket dollars are being honestly spent," said LoMonte.
Posted: June 14, 2018
Category: Brechner News
Tagged as: Brechner Center for Freedom of Information, Frank LoMonte, The Washington Post